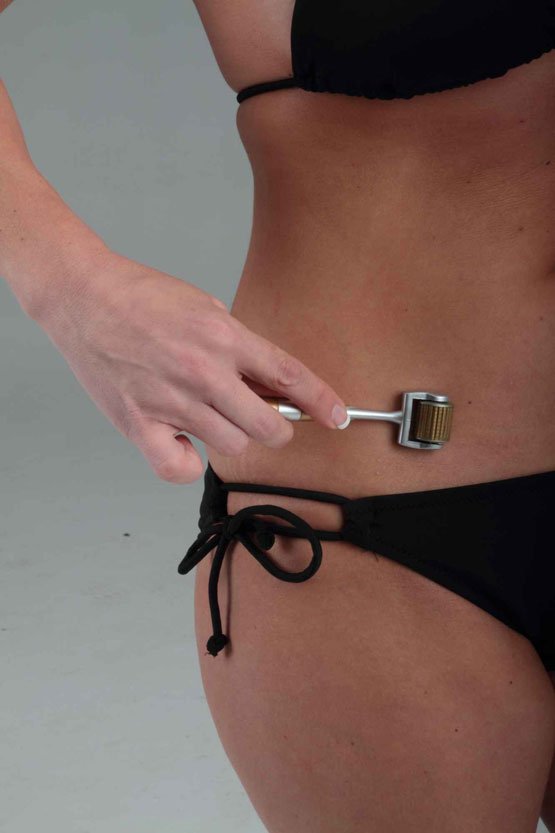 Since 1994, our main focus at ReJuveness has been the prevention and management of keloid and hypertrophic scars. Throughout the years we have encountered many customers that had scars that our products couldn't correct. Mature and already healed older scars can pose cosmetic concerns, but in most cases silicone is ineffective. Older scars resulting from acne or old surgical scars that are atrophic (depressed) or discolored darker or lighter need to be revised in some manner. The healng process needs to be restimulated so remodeling can occur.
Clinical Scar Revision techniques:
Surgical scar excision- tension is reduced with new z-plasty incision
Chemical removal of top layer of skin and resurfacing
Deep massage and/or taping by physical thearpist or chiroprator
Laser on surface or deep dermal
derma needling
Using the above clinical proceedures can be expensive and can involve multi visits to the office. Because the proceedures are invasive to one degree or another, mistakes and complications can occur often putting the patient in a worse position.
ReJuveness Products recommended before or after clinical scar revision:
ReJuveness Silicone is implantable medical grade sheeting and non-toxic. use after revision Most other brand silicone scar creams and gel sheeting are toxic. This is important because many clinical scar revision proceedures leave a removed or compromised skin surface. The large toxic molecules from other silicone scar brands can enter and form gramolas
Use Hyper-Heal cream before and after scar revision proceedure will provide all the ingredients for rapid re-epithelialization and scarless healing as well as promote collagenase production , the natural enzyme which removes the old collagen
Rapid resurfacing is the key
The ReJuveness Silicone sheeting will help prevent some common clinical scar revision side effects, such as Hypo and Hyper-pigmentation. Hyper-heal cream will insure smooth even scar re-surfacing and finish.
Top