Why ReJuveness Silicone Sheeting?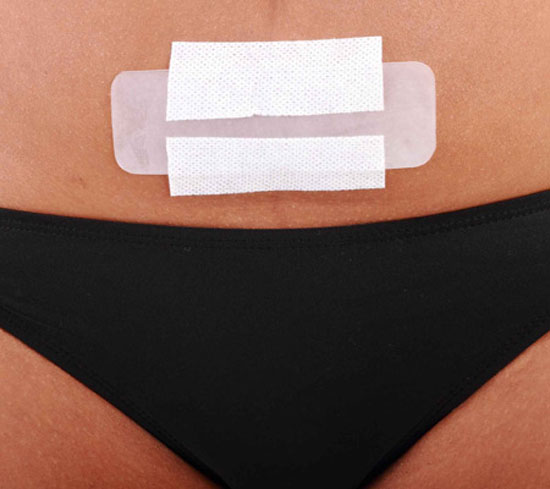 Healing Scars by Normalizing the Calcium Gradient with superior silicone formulations
Original ReJuveness pure silicone sheeting is a non-adhesive implantable grade silicone elastomer which has several attributes which make it a superior performer for scar healing
it attracts calcium and phosphate to its surface nore than gels, gel sheeting and other elastomers
it releases only micro-nano size silicates and not large toxic silicone molecules into the skin
economical-one washable sheet last the whole treatment time up to a year
Keratinocytes differenate themselves more a stiffer siliocne elastomer than gels
Recommended Products
Large Scar Silicone Sheets Treatment, Large Scar Silicone Sheets Removal, Large Scar Silicone Sheets Healing
To view all silicone sheet sizes
chick here
.
Common misunderstandings about silicone and its action on scars
Hydration is not mechanism of action of silicone on chronic lesions and scars 
All forms of silicone- oils, gels and elastomer sheeting- are not created equal
Emerging Science of silicone and scars
Correction of the epidermal calcium gradient is a mechanism of action of silicone 
silicone activates CD 36 an important protien in scar healing
Stiff silicone is a superior form of silicone on chronic wounds and scars
Silicone sheeting simulates skin and relieves skin tension
Hydration Hypothesis  vs.  Calcium Gradient Hypotheses
Most clinicians agree Silicone is the foundation of scar management. The influential plastic surgical  researcher, Dr. Thomas Mustoe, has earnestly advanced the Hydration hypothesis The Hydration hypothesis has also been generally accepted by clinicians and scientist in the field. The idea of the beneficial effects of hydration is also a popular clinical wound healing model. But when one analyzes closely, the Hydration hypothesis makes no sense and is counter productive in both scar management and chronic wound healing on several accounts. Any occlusive material can create a hydrated environment when placed over a scar. So hydration adherents have many options besides silicone. But everyone pretty much agrees the number one recommended line of defense for problem scarring is silicone sheeting. Even Dr. Mustoe, hydrations main proponent, agrees on silicone's uniqueness. He in fact chaired the international committee of surgeons and scientist  who made this determination. In conclusion, the Hydration hypothesis has created much confusion and uncertainty in the science of both scar and chronic wound management. It is time the community of US scientist, physicians and regulators move beyond the antiquated  hydration hypothesis and adopt the calcium gradient Hypothesis as their European and Asian contemporaries have done . It is the first step in resolving the backward state state of chronic wound healing science and technology so we may properly address and tackle this $100 billion health crisis. 
The Calcium gradient and -CD 36 Hypothesis
1. silicone attracts and draws calcium to itself , a phenomena witness in breast implants, which positively adjusts the calcium gradient of the epidermis and enhances epithelization and superior scar formation.
2. activates and marshalls " CD 36, an important mutilegend cell surface protein that binds s100 A12 as well as rafts and transports lipids to rebuild the stratum corneum." 
Commentary on Determination of Mechanism of action of silicone on scars
This scientific debate is a result of the 2002 FDA Scientific committee's acceptance and confirmation of ReJuveness founder Tom Fallon's presentation of the CD 36 presentation on the classification of silicone sheeting for scar management. Mustoe's Hydration hypothesis was invented seven years after Fallon's CD 36-Calcium gradient Hypothesis.
The thirty year old science of silicone and scarring is obscure. Much of the hard data surrounding the biological action of silicone can be gathered from the plaintiff and defendant research in the silicone breast implant lawsuit. The particular action of silicone on problem scars in the scientific literature remains vague. The following summation draws on the research data from the breast implant lawsuit, as well finding from my continued research on this suppressed science. It started July 2002 when the FDA invited me to give a presentation to its scientific committee to determine the classification of silicone sheeting in scar management. This presentation was one of many given, covering all medical uses of silicone, including silicone breast implants.
The FDA scientific committee approved my findings and presentation on the biological action of silicone on scars surrounding the activation of protein called CD 36 and voted in favor of the Rejuveness determined classification. Although it is very unusual for the FDA to go against its own  scientific committee's recommendations. In its entire history the FDA had only done it one time before. The findings presented here are the first viable explanation of silicone's action on scars such as keloids. It serves as a model for the wanting chronic wound healing science at large- a soon to be $100 billion unresolved world health crisis. I would like to thank the support of the 2002  FDA scientific committee, as well as Dr. Diana Zuckerman President of the National Center for Policy Research (CPR) for Women and Families who was the lone voice to step forward and support this suppressed science.