Tummy tuck scar management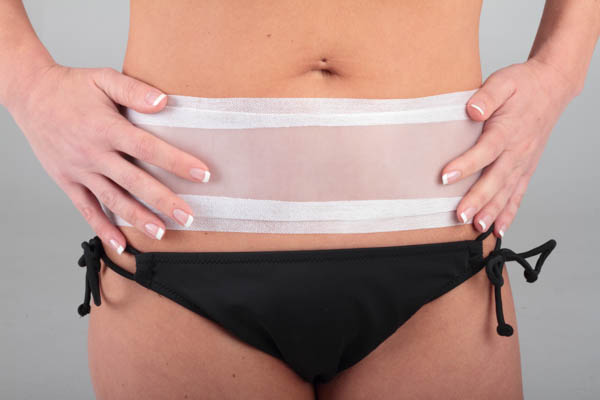 Tummy tuck scars are prevasive and can be a major drawback to this type of surgery. There are several factors to consider in managing this extensive scarring;
Severity of scarring will depend on the amount of skin removed
Adipose tissue being removed means removal of the source of important healing elements
Full tummy tuck will produce more severe scarring than smaller partial tummy tuck
Skin tension along wound edges will be high and can be counter by many techniques
First three to six months scarring will appear worse- don't be alarmed
it will take nine to twelve months before tummy tuch scars will flatten out and lightened
Formally called abdominoplasty the procedure leaves a curved or arched post-surgical scar that can stretch from 15 to 60 inches. For more than 20 years, ReJuveness has worked closely with leading plastic surgeons on tummy tuck scar prevention protocols that begin minimizing the development of unsightly or problem scarring as soon as post surgical treatment is possible. Scientific research about post-surgical tummy tuck scar prevention indicates that topical application of silicone is the most effective treatment for the widest number of patients.
Scar Management Strategy:
ReJuveness Silicone Sheeting as soon as sutures are removed and wound bed is dry
Wide 3 inch wide silicone sheeting will provide splinting to insure superior wound edge support
Taping over silicone sheeting in a criss -cross pattern offers even more wound edge support
Original Rejuveness Non-adhesive silicone offers the highest calcium gradient performance
Original non-adhesive also offers best value- One sheet will cover the entire year of treatment
Adhesive Silicone sheeting will need to be replaced every month or two
Hyper-Heal cream will supply many of the lipids and healing molecules lost from the removal of fat
Scar management combination of silicone sheeting, Hyper-Heal cream and Dema-needling
Also skin tension lines called lines of Langer dictate the curved smile shaped incision across the stomach. Rejuveness Tummy tuck pieces are wider (3 inches) than other brands because the silicone sheet can better act as a cast the support surrounding skin and better assist wound edge compression support as well as accommodate the curved arc of the incision. The patient is encourages to bath with the ReJuveness silicone sheeting, for the moisture activates the hydrolyzation and the healing action of the silicone.
Without proper care, post-surgical tummy tuck scars can become:
Scar Management Strategy:
ReJuveness Silicone Sheeting as soon as sutures are removed and wound bed is dry
Wide 3 inch wide silicone sheeting will provide splinting to insure superior wound edge support
Taping over silicone sheeting in a criss -cross pattern offers even more wound edge support
Original Rejuveness Non-adhesive silicone offers the highest calcium gradient performance
Original non-adhesive also offers best value- One sheet will cover the entire year of treatment
Adhesive Silicone sheeting will need to be replaced every month or two
Hyper-Heal cream will supply many of the lipids and healing molecules lost from the removal of fat
Scar management combination of silicone sheeting, Hyper-Heal cream and Dema-needling