Mohs (skin cancer) scar management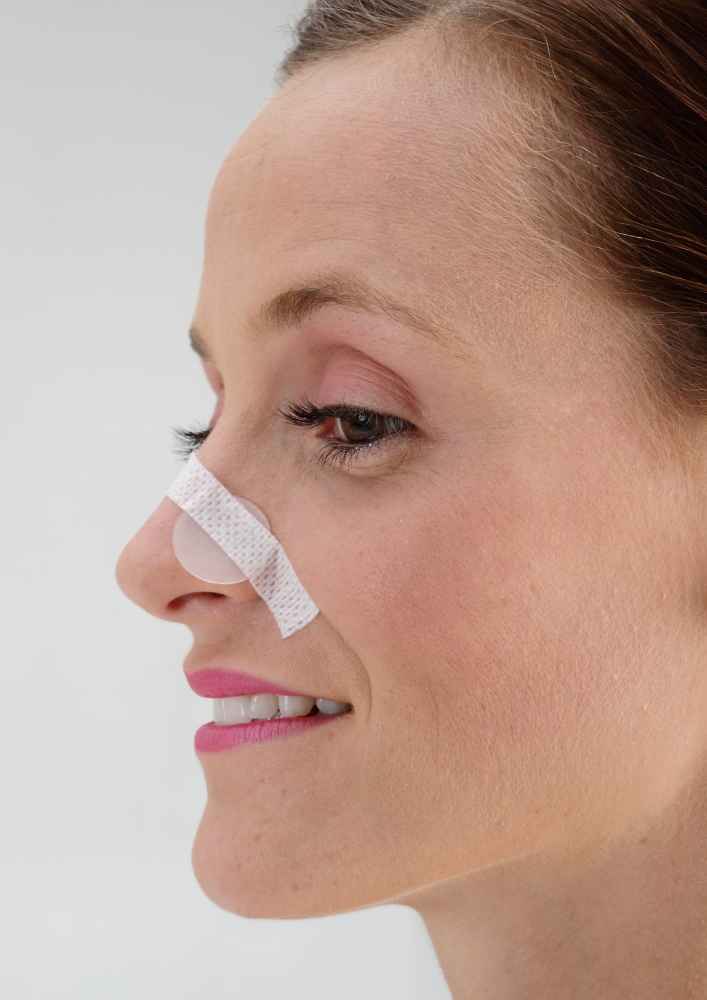 Mohs surgery is a specialized and precise treatment for skin cancer in which the cancer is removed and examined one tissue layer at a time. The surgeon after whom the procedure is named, Dr. Frederic E. Mohs, recognized that the visible part of a skin cancer is often the "tip of the iceberg," with more tumor cells growing downward and outward into the skin like the roots of a tree.
The Mohs procedure may leave only small, simple wounds that heal by themselves, or slightly larger wounds that require side to side stitches. It may also be necessary to close a larger wound with a flap or a skin graft from another part of the body. Any of these surgical wounds may have the tendency to scar badly because many of the cells and tissue that would lend to optimal healing are destroyed. The ReJuveness research team has discovered that topical treatment which will compensate for those lost cells providing ways in managing, preventing and reducing problem post-surgical scars.
Silicone sheeting has been widely used by trauma centers for more than twenty years and is the favored treatment among plastic surgeons. Scientific research into Mohs skin cancer surgery scar management indicates that topical application of silicone – such as ReJuveness® Original Silicone Sheeting – is the most effective treatment for the widest number of patients.
ReJuveness® Silicone Sheeting is the safest, highest-quality silicone sheeting on the market, developed in the USA with expert technical supervision. Neither a gel nor a liquid, medical-grade ReJuveness® Silicone Sheeting relieves the burning and itching that often accompanies scarring disorders. Each sheet is reusable and can be used alone or with ReJuveness Hyper-Heal Cream.
ReJuveness Hyper-Heal Cream transdermally delivers skin identical lipids such as ceramides into the skin, reestablishing a healthy stratum corneum, promoting healing and more aesthetic results.
How ReJuveness Mohs skin cancer surgery scar management works
There is evidence that the most successful silicone-based treatment of problem scarring is achieved when the scar is immature and the overlying epithelium is intact. ReJuveness® Silicone Sheeting, alone or in combination with ReJuveness Hyper-Heal Cream, is highly effective at preventing scars. If it is too late for preventive scar management and problem scars have already formed, ReJuveness can be used to flatten mature scar tissue and restore normal skin tone.
Why silicone sheeting is effective in reducing post surgical scar management is still being studied. Theories that there is a single mechanism – occlusion, hydration, static electricity or pressure – that causes the scar improvement have proven inadequate. The more convincing theories examine the re-creation of the womb-like barrier silicone creates to replicate the kind of scarless healing observed as gestating babies recover from prenatal surgery.
According to a 2015 publication in the journal Advances in Wound Care, the effectiveness of silicone sheeting in preventing, managing and reducing problem scars is "largely undisputed."
Derma needling may also prove effective as a means of preventing scarring and increasing the absorption of lipids into the stratum corneum. Consult your physician to determine if needling is an appropriate treatment for your remodeling scar.
Your physician may be best able to best recommend the proper scar management therapy for you based on his or her knowledge of your lifestyle, general health and genetic history.
A note about price
ReJuveness® Original Silicone Sheeting may at first glance seem expensive compared to other silicone sheeting products. As you and your physician weigh your options, remember that only one ReJuveness sheet is needed for a treatment period of up to a year.
While you can wash and reuse a single ReJuveness sheet with a gentle soap again and again between uses, other silicone gel sheets fall apart after a month or less.
ReJuveness® Original Silicone Sheeting is also the safest and most effective silicone sheeting on the market.