Breast Augmentation & Reduction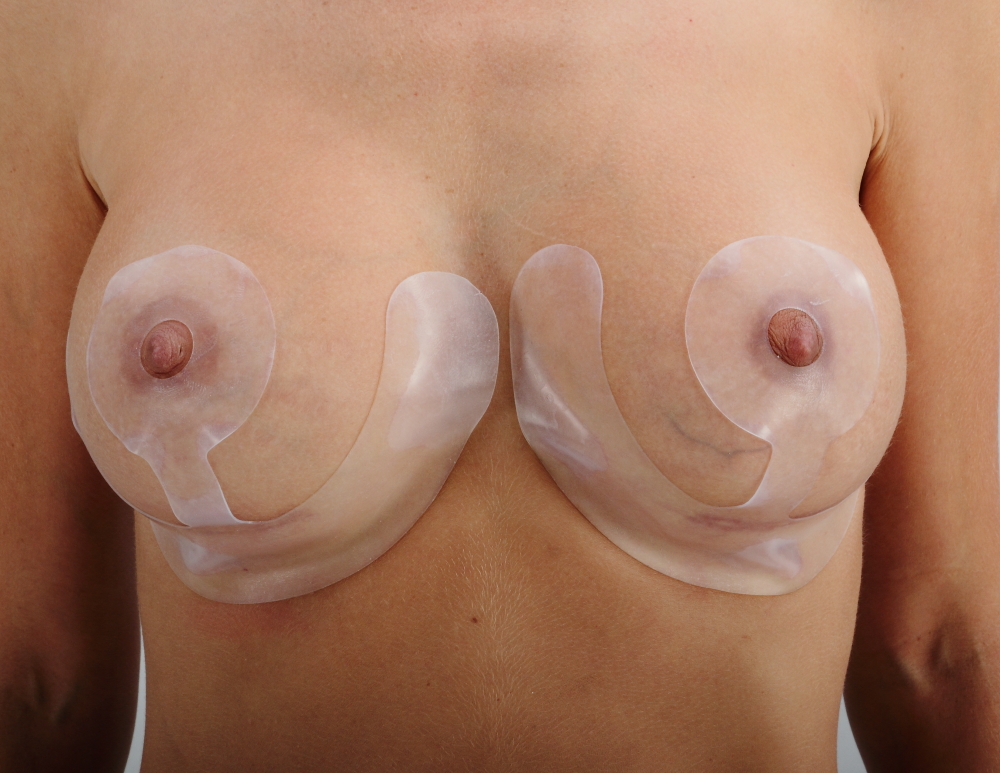 A clinically proven, non-invasive breast augmentation scar treatment involves the application of ReJuveness Silicon Sheets. Available in a variety of different sizes and shapes, as shown below, these breast augmentation scar treatment sheets have been shown to help flatten breast augmentation scars and improve the color consistency of the affected area of the breast. Often used in conjunction with Rejuveness Hyper-Heal Cream for an enhanced outcome, this breast augmentation scar treatment has been praised by both patients and medical professionals as an effective strategy for significantly reducing the appearance of scar tissue on the breast.
Breast augmentation scars: lollypop, aerola, cresent, breast fold
usually acceptable, goal s scarless healing
epidermal scar tactics - upper skin layers
silicone sheeting to incure even color and texture
Hyper-Heal cream
silicone sheeting to prevent hypopigmentation
Breast Reduction scars: lolly pop , breast anchor
Scars can be severe, prevetion tactics recommended for bad scar formers
deep dermal and epidermal scar tactics 
silicone sheeting post op after suture removal
small amounts of Hyper-heal cream daily  
derma needling can be added if after three months in not keloidal 
This beneficial breast augmentation scar treatment compares favorably to gel-sheeting that needs to be replaced bi-weekly. Rejuveness silicone sheeting lasts for the entire duration of the breast augmentation scar treatment, which can be anywhere from six weeks to three months. Rejuveness Silicone Sheets, which are proven effective at healing and preventing hypertrophic and keloid scars on the breast and elsewhere on the body, are available in a number of shapes and sizes specifically intended for breast augmentation scar treatment and other plastic surgery procedures.
Breast Augmentation Statistics
A breast implant is a prosthesis used to enlarge the size of a woman's breasts (known as breast augmentation, breast enlargement, mammoplasty enlargement, augmentation mammoplasty or the common slang term "boob job") for cosmetic reasons; to reconstruct the breast (e.g. after a mastectomy; or to correct genetic deformities), or as an aspect of male-to-female sex reassignment surgery. According to the American Society of Plastic Surgeons, breast augmentation is the most commonly performed cosmetic surgical procedure in the United States. In 2006, 329,000 breast augmentation procedures were performed in the U.S. Patients with breast augmentation scars have reported positive results from the use of our scar reduction products.
Breast Augmentation Scar Treatment Products
Surgeries for all types of breast augmentation create scarring that can be problematic. ReJuveness offers specially designed shapes and sizes to accommodate and help reduce the appearance of various types of breast augmentation scars.