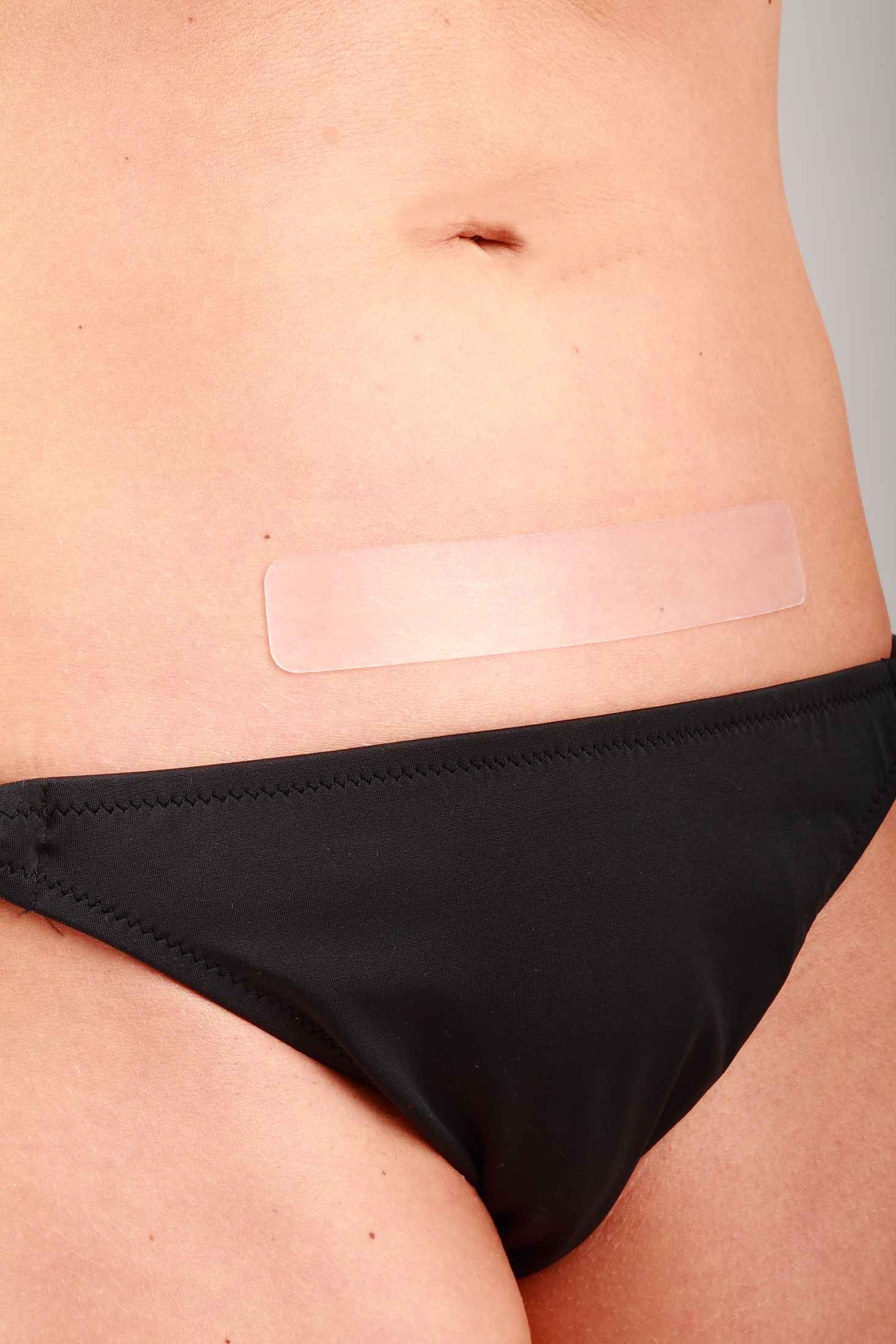 C-section scar optimization:
Early post-op scar management intervention
Biomechanical reduction of incision edges
rapid epithelialization of top layer of skin
Stimulating wound edge keratinocyte proliferation
A C-section is deep and cuts through the uterine wall. Internal scarring is usually not severe but while healing post-op a good diet with plenty fruits and vegetables as well as zinc, copper and phosphatydalcholine supplements as well as no smoking are recommended for optimal wound healing
Recommended Products and protocols:
Silicone sheeting daily three months or more
Hyper-Heal Cream every other day small dab rubbed in gently
Taping over silicone sheeting to compensate wound edge tension
For older C-section over year old - add derma-needling weekly for four weeks .5 mm
Because the incision is deep and in a high tension area, the non-adhesive silicone sheeting with a roll of tape is recommended as a minimum. Treatment at least three months. The addition of Hyper-Heal cream every other day will achieve a more scarless finish. Add a derma rollering every two weeks for improved results. (more)
If you have an old c-section and you are not happy with its appearance, you probably need to revise the scar. This can be done surgically with a method called z-plasty. An inexpensive alternative to surgical excision is derma needling which can be done by a professional or at home. The idea is to apply micro-injuries to reactivate the healing process. Scar prevention protocols outlined above are then applied in a re-healing of the scar. Taping can help if the texture is uneven. If you are planning to have another c-section you may want to ask your doctor to excised the old scar at that point and apply the above products and protocols at that time.