Online Retailers, Retail Outlets, Spas, Blogs Scar Healing Affiliate Program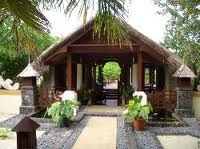 Affiliate program for retailers interested in reselling ReJuveness products
Earn additional revenue by offering your customers the ability to purchase scar healing products from your business location and/or through a link on your website to ReJuveness's web site.
With a website link customers click on a scar heal button referring them to the ReJuveness web site. ReJuveness handles all customer service, order processing, billing, and shipping of the purchased products. You earn 50% of the net profits for closed sales initiated from your web site. For wholesale product sales please call 1-800-588-7455 (International 001-518-584-5017)for program set-up.
Benefits to you:
Increased monthly revenue to you!
Additional service to offer customers and builds customers loyalty!
No hassles with inventory, shipping, returns or credit card processing
Benefits to your customers:
Convenient, private, secure online ordering
The best in customer service and shipping services
Top quality scar healing products
Free shipping for orders over $75.00
Don't pass up this opportunity to add an additional revenue stream and build customers loyalty.
It's a WIN-WIN-WIN opportunity! Sign up today! No cost. No setup fee.
"It's Easy JOIN TODAY"
The ReJuveness Affiliate Partner Program Pays You!
All You Need To Do:
Become a Premier Partner of ReJuveness - It's Free
Place a "Scar Healing Center" button with a tracking link on your website.
Offer ReJuveness scar healing products to your customers.
Provide us with your web masters contact information, we will email the tracking link icon to your web master for live activation.
Call Us and Join Today! --> 1-800-588-7455 or Contact Us
How It Works:
Tell your customers to click the Scar Healing Center button on your website. Example below:
Your customers land on the ReJuveness's home page and shops for our scar healing products.
ReJuveness provides customer service, order processing, shipping and billing.
You receive a partner commission for 50% of the net profits, when commissions reach $100 we mail you a check.
Call Us and Join Today! --> 1-800-588-7455 or Contact Us
ReJuveness - Helping Your Customers Heal Scars
ReJuveness stocks a wide variety of sizes and patterns for all scar types. In addition, our site includes accessories for application of our scar healing products.