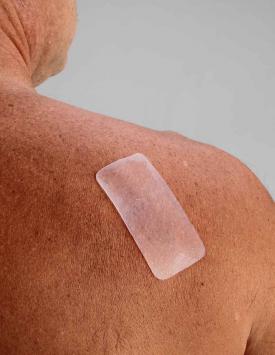 Pro's and Con's of adhesive silicone sheeting.
Pro's - Self adhesive silicone sheeting is kept in place over the scar without the use of medical tape.
Con's - Stickiness is affected by the oiliness of your skin, additional sheet may be required for extended treatment periods.
Silicone Sheeting Study
General - Genetic Scarring
ReJuveness silicone sheets are pharmaceutical grade scar healing products used by physicians, hospitals and skin care centers worldwide.
BENEFITS:
Easy to use, soft, pliable and durable medical grade silicone
Reusable, just one sheet required for entire treatment
SCAR SHEETING TESTIMONIALS
click here to view them
Top